Water Footprint
What is a water footprint?
People use lots of water for drinking, cooking and washing, but even more for producing things such as food, paper, cotton clothes, etc. The water footprint is an indicator of water use that looks at both direct and indirect water use of a consumer or producer. The water footprint of an individual, community or business is defined as the total volume of freshwater that is used to produce the goods and services consumed by the individual or community or produced by the business.
Now there are even more reasons to feel guilty about drinking beer. It takes 75 litres of water to produce one 250 ml glass of beer. That is amazing.

Questions About Junk Removal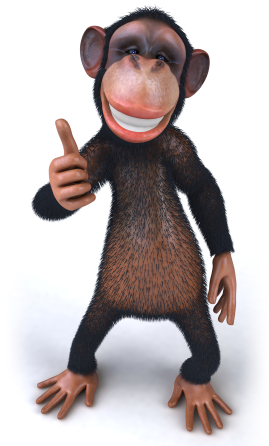 How Much Does Junk It Charge?

Junk It offers two different options for junk removal.

Our self service offering is perfect for the do-it-yourselfer.  You can rent a disposal bin or dumpster and remove the junk yourself.  Costs are based on the size of the bin and the amount of time it is rented.

Our full service junk removal option is the simple way to get rid of your clutter.

You only pay for the space you use on the truck.  Costs are based on the type of materials being removed, the volume of the material and the time it takes to load the truck.

To determine pricing for your area, click to receive a free quote.

Junk It has no hidden fees and there are no fuel surcharges at all.

What kind of materials does JuNKiT remove?

JuNKiT removes a variety of household items and construction material.  For example:

Furniture Removal: JuNKiT can remove couches, desks, chairs, tables, cabinets, beds and many other furniture items.

Carpet Removal: JuNKiT will dispose of your old carpets, rugs or any other floor coverings.

Appliance Removal: From fridges and stoves to dishwashers, washers and dryers, JuNKiT will dispose of your old, damaged or broken appliances.

Construction Waste Removal:  Old drywall, tiling, flooring, concrete and glass will gladly be taken away by the JuNKiT team.

JuNKiT is licensed by the Ministry of Environment and thus cannot dispose of any hazardous materials.

What do you do with the items you remove?

On average, JuNKiT reuses or recycles up to 60% of the materials we pick up.  Any usable items are donated to local charities, such as the Salvation Army, Goodwill and Habitat for Humanity and others.  We take whatever we can to a recycling facility to avoid it going to a landfill.

The remaining items are taken to a waste removal facility that is approved by the Ontario Ministry of Environment.

What is the JuNKiT garbage removal process?

The JuNKiT process varies based on the waste removal service that is chosen.  For full details, check out our Junk Removal Process page.

What size are your trucks?

The storage space in JuNKiT trucks is 11 feet long, 8 feet wide and 5 feet high.  Each truck has a 16.5 cubic yard bin.  With JuNKiT you only pay for the space in the truck that you use so you are never paying more than you need to.
What size are your bins?

JuNKiT self service disposal bins, mini bins and dumpsters are available in many sizes.  We offer 5, 10, 15 and 20 cubic yard bins that are ideal for projects of all sizes.  Our bins have low walls and walk-in access to make loading easy.

What areas do you work in?

JuNKiT offers high-quality, affordable junk removal services across Southern Ontario.  Contact us to find out if we service your area.

How do I get a quote or book an appointment?

 JuNKiT offers affordable junk removal services.  To receive a quote or book junk removal services, please complete our online form or give us a call at 1-866-586-5486..  We always offer no obligation, free estimates.

What forms of payment does JuNKit accept?

JuNKiT accepts payment through Visa, MasterCard or Interac direct payment.

Recycling: An Important part of Junk Removal
JuNK iT is a junk removal service. We remove junk, ranging from old appliance, worn furniture, construction waste and much, much more. But we don't necessarily always dispose of the items we pick up.
We prefer to be environmentally friendly whenever possible. One of our goals at JuNK iT is to recycle as much of the material we pick up as possible. On average, JuNK iT recycles up to 60% of everything we pick up.
We can recycle building products, appliances, concrete, asphalt and yard waste. Our actions mean that less material goes into landfills and more goes to recycling plants. When you use our full service option, we take care of the recycling for you. You don't need to request anything special and there's no need for you to sort through your items and separate them. Our staff is trained to look through everything and distinguish what can and cannot be recycled.
We know that your time is important and that you just want the junk out of your house as quickly and efficiently as possible. That's what JuNK iT does better than anyone else. Our full service option is truly that: full service. You can sit back and relax while JuNK iT takes care of everything, including the recycling. Helping the environment shouldn't be the more difficult option.
We also donate whatever we can to a variety of charities and non-profit organizations including Goodwill and Habitat for Humanity.
All of the recyclable materials are taken to a licensed recycling facility so you can rest assured that everything is handled in a responsible, efficient, safe manner.
It's important to us that we do whatever we can to help the environment. Recycling and donating is a big part of our business and we take that responsibility very seriously.