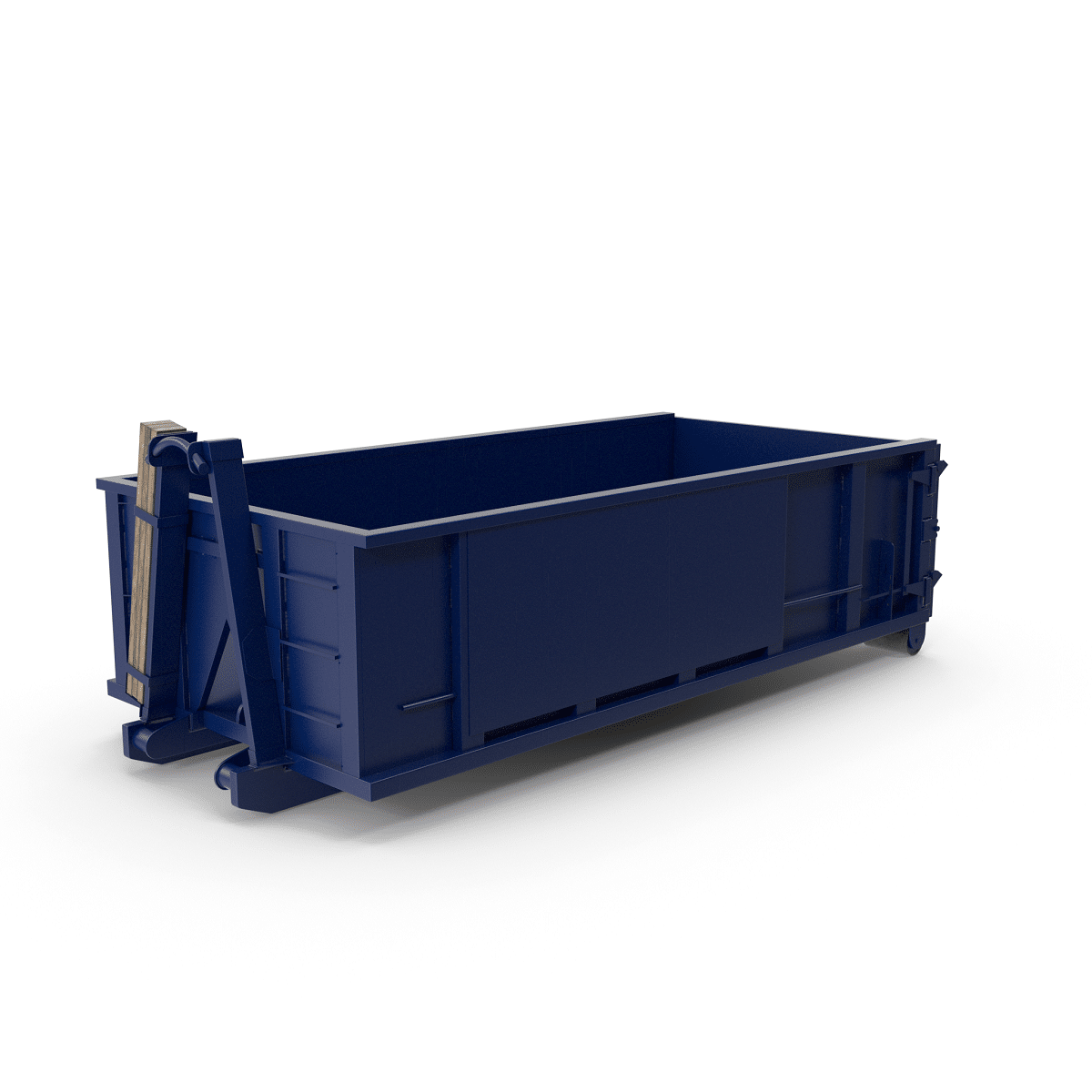 Ultimate Guide to Renting Garbage Bins
This is the ultimate guide to renting garbage bins. Big projects like home moves, major renovations, or clear-outs produce a lot of junk. Among the designs and hard work required to pull off these plans, one question that needs attention is:
What to do with all the waste, and how to dispose of it properly?
But unless you have a lot of previous experience knowing the best course of action can be complicated.
So here is our Ultimate Guide to Renting Garbage Bins that will help you get through the process and understand exactly what to expect!
The Benefits of Renting Garbage Bins
Depending on the project you're undertaking, renting a garbage bin can be a great way to eliminate waste. Instead of bringing items to the recycling centre or the landfill, renting a garbage bin means it will come to you. These bins — which come in a wide range of sizes — can be sent to your home and left outside to be filled up as you work. Then, when they're full, our truck will come and have it hauled off.
Additionally, many companies offer additional services that help you bring and load the items or assist in clearance and clean up.
When Do You Need a Garbage Bin?
If you own a home or a business, items have a habit of accumulating. When appliances or furniture become out of date, they are often replaced, but not always thrown away. Things get stored away with the idea that they'll be used sometime but sit gathering dust for years. As humans, we seem to collect stuff and don't realise that it's best to clear it out until it's too late.
Here are some of the reasons you might need a garbage bin.
Roof Renovations
Maybe you've moved into a house, and this job was on your to-do list. Or perhaps over time, your roof has become worn and leaky. Whatever it is, fixing a roof is something that most homeowners have to confront at some time or another. But replacing multiple layers of tiles creates a lot of mess. Getting all those tiles into a dumpster and removed from your life will give you a clean lawn to go along with your sparkling new roof.
Kitchen Remodel
For several reasons, from increasing the value of your home to updating your current setup, a kitchen remodel, or renovation needs to happen every decade. This can result in pulling out the existing cabinets, flooring and appliances. A dumpster can be a great help in these situations. Be sure to practice Dumpster Safety Practices to prevent injuries when loading a dumpster.
Attic, Basement or Garage Clearout
Clutter can make a house unlivable. Most people recognise this and designate a room in their home to put items they don't regularly use. However, after a few years of operating that system, that area can become overcrowded too. When you want to take the final removal step — or even reclaim the space — sort through all this junk and freeing up a room can be done by renting a bin and moving on with your life.
Yard Renovation
Renovating your yard has so many benefits from the visual to the practical. It takes a lot of work and creates a bit of a mess from weeds, shrubs, old pieces of furniture and so on. If you're taking on this project, it can produce too much waste for your regular collection. Renting garbage bins can be perfect in this situation.
Office Cleanouts
If you are moving office or clearing out your current setup, you'll likely end up producing a certain amount of waste. Old furniture or equipment that you no longer use needs to be dumped somewhere, and for that reason, renting a garbage bin is a great choice.
Warehouse Clean Outs
Warehouses are great for storing items that you aren't currently using, but sometimes this can get out of control. Often, people aren't too discerning about what they keep until it comes to a tipping point where one more item means they won't be able to close the door.
Downsizing
Depending on their stage of life, some people realise that they just don't need as much space as they used to. Kids grow up and move out, or you relocate to a new place, and suddenly you find yourself wondering what you are going to do with all this extra stuff. For cases like these, getting rid of the items you don't need is as easy as calling a reputable company to bring you some bins.
Hoarding
Hoarding comes in various shapes and sizes, from a slightly sentimental attitude to throwing stuff out to all the way up to the I-could-be-on-a-TV-show types. Whatever one it is, holding on to too many things is something that is not uncommon. But taking control and reclaiming the space is necessary and having a garbage bin outside to take the stuff away in one go as you claw back your room is the best move. Garbage bin rentals are a must in this scenario.
Estate Cleanout
Estate Cleanouts are an unfortunate part of life. During these stressful times, you'll have a lot on your plate like dealing with grief and legal matters. Choosing a company that is sensitive to your situation and professional and courteous enough to help you through this emotional time is essential. Renting garbage bins can help get rid of unwanted items when cleaning out an estate.
Information You Need Before You Rent a Garbage Bin
However, there are some things you should consider before ordering a bin.
How Much Junk Will Your Project Generate?
While planning your project, it's essential to try to estimate the amount of waste creation. A garage clearout can be relatively easy to assess, but home renovations can create mixed waste like plasterboard and brick. Trying to get some idea of how much waste you will generate is essential when deciding what size of the bin you should order.
What Type of Material Will Your Project Generate?
As well as estimating the volume, it's worth figuring out what type of waste your project will produce. Most garbage bins rentals will take a wide array of garbage, but they can't handle, for example, hazardous materials.
Items That You Can Put in Garbage Bins
| | | | |
| --- | --- | --- | --- |
| Furniture | Appliances | Household items | Construction and renovation materials |
| desks, filing cabinets, dresses, mattresses, couches, sofa beds, armchairs | washers, dryers, fridges, freezers, computers, fax machines, stereos, TVs | dishes, clothing, tools, boxes, lawnmowers | drywall, plaster, tiles, glass, concrete, shingles |
| | | |
| --- | --- | --- |
| Wood | Yard waste | Concrete |
| pressure treated and regular lumber, fencing, plywood, firewood | leaves, branches, dirt, grass, sod, soil, dirt, clay, compost | driveway concrete, pathway concrete, basement floor concrete, asphalt |
Items Not Acceptable When Renting Garbage Bins
Antifreeze

Batteries

Bleach

Cleaners

Compact fluorescent light bulbs

Fertilisers, pesticides and herbicides

Fluorescent light tubes

Gasoline, motor oil or hydraulic oil

Any type of Medical Waste

Aerosol cans

Paint or paint cans

Pool chemicals

Propane tanks and cylinders

Solvents and thinners

Asbestos

Fridges containing Freon or Freon tanks

Any type of liquid waste
So before renting garbage bins, knowing what items can be accepted — and which items can't — is essential.
Similarly, knowing the rough volume and weight of the items should save you both time and money.
Preparing What Needs To Go
Most people aren't too experienced in junk removal, probably because it's not a job that gets done too often. But if you're doing a big project that will create a lot of debris you don't need, it's good to have a system to smooth out the process.
If you are clearing out a house, a room, or an office, here are a few tips that can make for plain sailing.
Separate Junk Into Piles
Organising all the junk into its relevant piles can make things more manageable and more precise. Here are four different sections you can split your garbage into.
Recycling
Recycling is an excellent choice for the environment because it eases the pressure on landfills. Knowing which items can be recycled is reasonably straightforward. Stuff like plastic, cardboard, metal, glass and so on should be recycled.
Additionally, you should recycle certain appliances and batteries too, but they need to be disposed of differently to stop them causing problems for the soil and local water supplies.
Donations
Much of the clutter and items we don't use in our houses still have a lot of life left in them. Before throwing something out, it's worth considering if someone can get use from it. Clothes, equipment, electronics, furniture, and so on, can all be cleaned up and repurposed by someone. It could be your local goodwill or to friends or family, but often an item you've outgrown can find a new home.
Hazardous Waste
As you can see above in our comprehensive list of items that cannot be accepted at local landfills, there are plenty of everyday objects that seem innocuous but can be quite harmful to the environment. Antifreeze, paint, tires and fertilisers are mainstays of a garage cleanout that need to be disposed of responsibly. Additionally, when you are getting rid of a fridge, depending on the make or model, it cannot be accepted safely by a landfill. Be sure to check with you local municipality and Household Hazardous Waste Depot.
If you're not sure about a specific item, it can be best to ask your garbage bin rental company what is and isn't suitable. They'll know what things are OK for the landfill and which need to be disposed of specially.
Trash
And the last section will be trash. If you don't want to keep it, if it can't be donated or recycled and it's not hazardous waste, well then, it's trash. Renting garbage bins is the perfect solution when dealing with lots of unwanted trash.
Tips for Removing Awkward Items
Roll-off dumpsters  and garbage bin rentals are great for fitting even the most awkward items, but particular objects need specific consideration.
Mattresses
Renting garbage bins can be an option but there are a few different ways to dispose of a mattress. Because they are a very bulky item, they'll quickly fill up a garbage bin. Therefore, it is worth checking out if your area's bulk collection programs can take them. Other options to consider are donating a mattress or specialist mattress collection companies.
Electronic Waste
Many electronic stores and recycling centres offer recycling programs for electronic waste. Renting garbage bins to dispose of this material is not the best option. Some electronic waste cannot be placed in the garbage bin  because they contain materials that aren't biodegradable and hazardous. Electronic waste can be harmful to the environment. Be sure to check with your local garbage bin rentals company.
Refrigerators
Refrigerators contain substances that are harmful to the environment if left on landfills, so these are best left for curbside pick up by specialist companies that can dispose of them properly.
Tires
Tires can also be harmful if left in landfills, so the best option is to recycle them at a participating tire outlet or auto shop. Some recycling companies may provide tire recycling for large quantities and in this case renting garbage bins from these companies may be an option.
Materials and Medical Waste
These kinds of materials have become the focus of environmental concern and are not appropriate for landfills or recycling. Hazardous waste facilities and medical waste disposal centres are your best bet for items that could cause problems on landfills. Renting garbage bins for this material is not usually permissible.
Choosing The Right-Sized Garbage Bin
Renting garbage bin sizes aren't just about the volume. They're built to be suitable for a few different uses, so knowing what you need them for can help you choose the right one. Familiarizing yourself with the various sizes available and how they are measured should be done before you order.
Below are some general guidelines that you can use when deciding what size of bin you need when renting garbage bins:
MINI – 5-Yard Dumpster
Dimensions: 14' X 8' X 1.5'
Capacity: 5 cubic yards, which is the equivalent to 4 standard pickup truck loads.
Mini dumpsters are suitable for landscaping projects, as well as demolition jobs and smaller home removals.
Suitable materials: Dirt, soil, rock, concrete, asphalt, brick and yard waste, household rubbish
SMALL – 10-YARD DUMPSTER
Dimensions: 14' X 8' X 3'
Capacity: 10 cubic yards, which is the equivalent to 6 standard pickup truck loads.
The small dumpster is an excellent option that fits a lot of material, but can still be manoeuvred in tight spaces and perfectly fit a residential parking bay. This is great for home renovations like a kitchen refit or can be used to clean up after roofing projects, home construction or small residential clear outs.
Suitable materials: Shingles & Roofing Material, Construction Material (drywall, plaster, wood), Construction / Demolition Waste, Yard Waste, Carpets
MEDIUM – 15-YARD DUMPSTER
Dimensions: 14' X 8' X 4'
Capacity: 15 cubic yards, which is the equivalent to 8 standard pickup truck loads.
Medium Dumpsters are suitable for bigger projects like multiple rooms renovations, large roofing jobs, and house cleanups requiring getting rid of medium-sized bulky items.
Suitable materials: Shingles and Roofing Materials, Furniture, Renovation and Demolition Waste, House Cleanouts
LARGE – 20-YARD DUMPSTER
Dimensions: 14' X 8' X 5'
Capacity: 20 cubic yards, which is the equivalent to 10 standard pickup truck loads.
Large dumpsters are best for big residential cleanouts and commercial jobs. Big home projects, multi-room cleanouts and even for hoarding cleanouts.
Suitable materials: Appliances, Furniture, Renovation and Construction Waste, Mattresses, Estate Cleanouts.
How To Estimate The Weight Of My Junk
For an accurate pricing estimate, some idea of the weight of items is required. Estimates won't be exact to the gram by their nature, but to ensure you get the right-sized bin and avoid overage costs, here is a rough guide that you can use to keep you under the maximum allowed weights. Additionally, it is essential to ask your rental company how much weight is allowed in the specific bin you choose.
The first thing to consider is that a dumpster filled up with old duvets and clothes will weigh far less than a dumpster filled with brick and stone debris.
One of the easiest ways to estimate the weight of items is to agree on a standard size because of these differences. A cubic yard is a useful measurement because you can work out your rental bin's volume and know how much you can fit. A cubic foot is 3ft X 3ft X3ft. To visualise that, think of something like a kitchen stove. Now, you can use our handy guide to estimate the weight of your items.
| | |
| --- | --- |
| Item | lbs./ cu. Yd. |
| Wood (uncompacted) | 400 |
| Wood (compacted | 800 |
| Metals (uncompacted | 600 |
| Earth, dry, loose | 1890 |
| Earth, damp, loose | 2106 |
| Earth & Sand, wet | 3240 |
| Gravel, dry | 2970 |
| Garbage | 1150 |
| Fire brick | 3915 |
| Brick, soft clay | 2718 |
| Block, paving | 3694 |
| Cinders | 1080 |
| Clay, dry | 1701 |
| Concrete, sandstone | 3915 |
| Marble, solid | 4455 |
| Sand, wet | 3186 |
| Trap stone | 5849 |
Further materials weights can be found here or on similar websites.
However, if you are having trouble estimating the weights or cubic yard of your junk, consult with your garbage bin company, and they can help you get a ballpark figure.
Choosing the right company can be just as important as choosing the right dumpster. You need to make lots of considerations so that you get the service and products you need at the right price.
Experience of the Area
Because each area has its own laws and regulations, it's crucial to choose a company with a local presence. A company that is aware of the rules around hazardous and non-hazardous items and knows the recycling sites will be a safe choice to ensure your items will be sent to the right place.
Pricing
Ideally, you'll want to work with a company who has a transparent, no hidden fees pricing model. Unfortunately, there are the occasional shady actors in the industry who'll give you a quote and then add a load of miscellaneous items during or after the job. It's best to call and get a rough quote that can be firmed up once the bins arrive. No surprises, thanks!
Delivery and Pick-Ups Times
Depending on when you plan to complete your project, it's vital to schedule drop off and suitable collection times. Some companies will only deliver and collect on weekdays, which can be unsuitable if you work. It's worth looking at the company's operating hours to make sure they'll be available exactly when you need them. Additionally, to make sure your project goes smoothly, booking your bins a few days in advance is a great way to avoid messing up your schedule.
Professionalism
You've got enough going on in your project without needing to worry if the garbage bin rental operators are doing their job correctly. To make things go without a hitch, choose a company that operates in a way that won't cause any damage to your driveway when lying down and collecting the bin. Make sure they have supplied the equipment and plywood that protects your property and prevents any damage.
Environmentally Friendly
Ethical disposal policies are essential to you, and they're imperative to us. Getting rid of the stuff in your house and office is great, but you also want it to be disposed of responsibly. Choosing a company who will do this properly — and not harm the environment — is vital. So make sure you choose a company that will recycle what they can, so you can sleep easy.
Good Reviews and Reputation
To make the process run smoothly, it's good to look at a garbage bin provider's reviews and reputation. Professionalism and courtesy go a long way, so finding a local, trusted team who will deliver and collect your bins in a way that won't be complicated or cause any damage is a must.
Accreditation
There are lots of governing bodies and regulations around the disposal of waste, so make sure that any company you work with has the approval of your local regulators. These badges of approval, such as a license and registration with the Ministry of the Environment, will ensure that working conditions, equipment and removal and recycling policies are all up to the standard you should expect.
Understanding A Quote When Renting Garbage Bins
While renting a garbage bin is a relatively straightforward process, understanding what goes into your quote is a good idea when making sense of the price. To get an accurate quote, it's best to provide accurate information. So before you give us a call, there are a few things that you will need to know. Here is a handy checklist.
-The address of the property
-What type of materials you want to get rid of
-How much junk there is
-Where would you like the garbage bins placed on your property?
-What date would you like it to arrive?
-How long do you think you'll need it for?
If you can answer these questions, you'll be able to get an accurate quote over the phone.
All-inclusive Pricing
All-inclusive pricing is the most commonly used pricing model. Most people prefer it because they have a better idea of what is happening and it comes without any surprises. Here is what you will find included in your all-inclusive pricing.
Cost of Garbage Bin Rental Delivery
The cost of the fuel and the labour required to bring your garbage bin. This needs to be driven out to your location, unloaded and secured by trained staff.
Length Of The Garbage Bin Rental
Rentals can be priced as weekly or monthly, but some companies also offer a same-day collection option. If you have special consideration or believe your job will require a garbage bin for a long time, it's best to relay all of this before you get your quote so it can be accounted for.
Collecting the Dumpster
Another part of your quote will reflect the collection and loading of the dumpster on your designated day. Again, fuel and labour have to be factored in.
Junk Disposal
The final part of your quote will factor in the disposal of your items. The weight of the items you are getting rid of can alter the price, which is why it's good practice to detail what articles you want to dump during your quote.
Most companies will have a weight limit for each bin, usually measured in tons. Overage fees can be incurred if you go considerably over your estimated weight. This is generally calculated by the ton.
Some tips to avoid overage fees are below.
1.Choose an appropriate bin size for your project.
2.Keep it covered, so the items don't get weighed down by rain — or opportunistic fly-tippers
3.Try and stick closely to dumping the items you were quoted for
4.Stick within the collection date to avoid late fees
Additional Factors That Can Change Your Quote
Overage Fees
Overage Fees — as discussed above — can be avoided by providing your garbage bin rental company with the most accurate information. While it may seem prudent to rent the smallest bin, if you try and stuff it with many items, this plan can turn sour. It's best to be clear about how much weight you will need to dispose of so that your garbage bin professional can advise you of the appropriate bin size you need.
Late Fees
When you receive an initial quote, it's based on how long you will require the garbage companies' property. For various reasons, you might find that you will go over the agreed time and have to reschedule collection. Most companies will charge in the region of $10-20 dollars per day. So if you run overtime, expect to see it on your bill.
Permits
There are several local rules and regulations that affect when and where you can place a garbage bin. Customers are advised to research any local permits required by your local building permit office. Usually, these are relatively straightforward and uniform, but occasionally a HomeOwners Association or specific streets will have their own rules that need to be abided.
Situations where a permit can be required are when leaving the garbage bin on a public right of way, like city streets or sidewalks, alleyways or publicly owned properties like parking lots.
Situations where a permit is not required are when you are not blocking a public right of way. This can include your own driveway or property, private commercial premises, or private land.
Long Distance Deliveries and Collections
Depending on your location, extra fees may be required when renting a garbage bin. This is usually in the case of a property or office that is located in a very remote area that needs additional time to access. However, making sure that you are precise with this information during your quote should avoid this scenario.
Prohibited Item Penalties
Each province and municipality has its own rules and regulations about what items are prohibited or considered hazardous when disposed of in a landfill. A failure to adhere to this guidance can result in fines and penalties.
To avoid this, it's best to be clear about what items you plan to fill the garbage bin with so that you can be coached about what things are suitable for disposal. Some articles are very obviously unsuitable for the landfill, while others are more surprising. See our helpful list of items that can and can't be disposed of, and if there are any you are uncertain about, it's worth enquiring before your quote.
Tips for Renting a Dumpster or Garbage Bin
Select the right service for your needs
A one-off service is suitable for small jobs that won't last long. In that case, it's worth scheduling the delivery of your bin for a time when the waste will be accessible.
However, for longer jobs that could stretch over several months — or permanent commercial works — a more regular collection may be suitable.
Figuring out what you need can be challenging if you don't have a lot of experience, so speak to one of our team if you have any questions.
Clear Enough Space For Your Bin
Before your bin is delivered, you should decide where you need to place it. This is important for any issues with permits, and so you can prepare the area for delivery. So, once you've decided on the right bin for your project, measure out the site so it can be delivered without any problems.
Get The Most Out Of Your Bin
To make the most of each cubic yard you have, you should fill your bin the smart way. This includes placing items evenly and making use of the front-loading doors when you fill. Additionally, try to avoid having objects sticking up or out over the sides. This can make it hard to carry and easy to snag when you are walking past with heavier items.